Professional Commercial Electrician
Services for Businesses in the
Grey Bruce & Sauble Beach Area
Why Choose LeBer Technical as Your Commercial Electrician in the Grey Bruce and Sauble Beach Area?
LeBer Technical and Field Service Support Ltd.is a local Durham company based in Uxbridge, Ontario.  Owner/operator Mike LeBer is a licensed Master Electrician, certified by the ECRA (# 7007371). 
LeBer Technical and Field Service Support Ltd. is registered and in good standing with the Electrical Safety Authority. You can find LeBer Technical and Field Service Support Limited on the licensed electrical contractor list at PlugInSafely.ca.
With over 35 years' experience in the electrical industry, I will ensure your project is completed safely and professionally. I pride myself on offering competitive rates and flexible time. 
I have the training, specialized service equipment and tools, and a ready stock of material to handle most issues that will arise for your business. I can provide job pricing or time and material pricing to suit your budget. All work is accompanied by detailed service reports and invoices. All work areas are left clean and tidy.
We will work with you to provide service at a time convenient to you. As part of my service I take courses and I stay up to date on new products and procedures so the information and service I extend to you is the most current.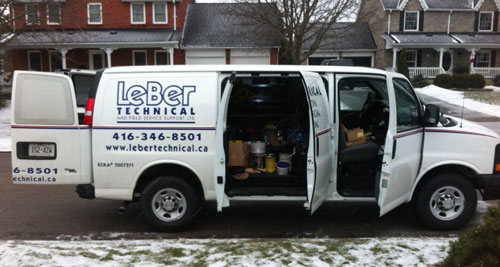 Contact master electrician, Mike LeBer to discuss your commercial electrical project in the Grey Bruce and Sauble Beach area.  
Our Service Area
Mike LeBer is a master electrician who provides home electrical services and commercial electrical services in the following areas:
Grey Bruce, Owen Sound, Wiarton, Hepworth, Sauble Beach. (Anywhere within 70 km of Shallow Lake).
Industrial electrical services can be provided across Ontario.
How to Make an Appointment
Call my office at 519-372-9099 to discuss your project or to schedule a service call.